Tuesday, March 20, 2007
____1.Invertebrates with radial symmetry that evolved from animals with bilateral symmetry.
____2. Invertebrates with radial symmetry and no true circulatory system.

____3. Invertibrates with exoskeletons

____4. Segmented worms

____5.Flatworms

____6. Roundworms

____7. Invertebrates with shells, generally aquatic.

____8.Simplest adn oldest of all invertebrates

a. platyhelminthes
b. porifera
c. arthropoda
d. annelida
e. cnidaria
f. nematoda
g. echinodermata
h.mollusca
Posted by

invert-xpert
at 8:14 PM
No comments:

Sunday, March 18, 2007
Invertebrates, or animals without a backbone, make up over 95% of all animals on earth. They range from creatures that make their home in the deep blue sea, like sea anemones and jellyfish, to more shallow water organisms such as coral. Other invertebrates can walk on land such as spiders and crabs, and yet others can fly like butterflies, dragonflies, and bees. Invertebrates also range from very simple organisms, such as worms, sponges, and starfish, to very complex organisms such as octopodes.
================================
++++++++++++++++++++++++++++++++
================================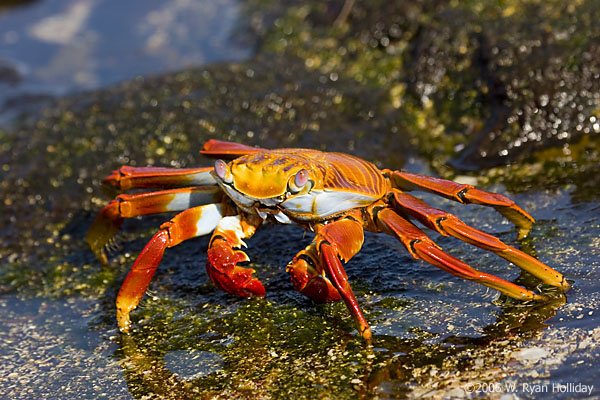 crab
caterpillar
squid

jellyfish
snail
spider
worm
fly
bee
sand dollar
dragonfly
oyster
sea cucumber
coral
clam
sponge
starfish
shrimp
scorpion
octopus
Posted by

invert-xpert
at 1:53 PM
No comments:

There are many animals in the phylum anthropoda, some of which are crabs, spiders, caterpillars, butterflies, scorpions, and bees; basically insects, spiders and crustaceans (animals that have a hard outer shell and no bones inside them also known as an exo-skeleton.) Two examples of these animals are crabs and beetles. Arthropods have a segmented body with appendages (arms or legs) on each segment. Arthropods have bilateral symmetry, which means that they can be divided one way into two halves that look the same. Like the trapezoid and the scorpion shown below. Arthropods have two body openings, one at their head, one at the other end of their body at the end of the abdomen. Arthropods have a much simpler nervous system than humans, basically they have two nerves that go along the body, and have nerves branching off. The two main nerves fuse in the head to form a brain. Arthropods reproduce with eggs that the female lays and the males fertilize. Arthropods do not have a true circulatory system. They do not have viens or arteries, instead they have an copper based, oxygen carrying protein in their "blood", as opposed to humans who have iorn based hemoglobin to transpoer oxygen. Their "Blood" in pumped by many hearts, into the body cavity where it oxygenates the tissues.
Arthropods breathe in many different ways. Arthropods that live mainly in water have gills specialized for gas exchange in water. Arthropods that are terrestrial, or live on land, have internal surfaces to process oxygen, such as lungs. Some arthropods have an oxygen-absorbing membrane to help them obtain oxygen. Arthropoda is the largest phylum of animals in the animal kingdom.
Posted by

invert-xpert
at 1:46 PM
No comments:

The phylum Echinodermata includes animals such as starfish, sea cucumbers, sea urchans, and sand dollars. Ecdhinnoderms are marine animals which means that they live in water. Echinoderms evolved from animals with bilateral symmetry into marine animals with radial symmetry.
All echinoderms have fivefold radial symmetry
at one piont in their life. They also have an endoskeleton, inner
support system, which most invertibrates do not have.
Echinoderms have one body
opening that serves as both a
mouth and anus.They have a radial nervous system,which is basically a "net"or "web" of nerves centralized around the body opening and branches our into the appendages. Echinoderms don't have a brain. Echinoderms reproduce sexually with external fertlization, they do this by releasing sperm and egg into the water and the eggs get fertilized. Some echinoderms have the ability to regenerate limbs, in the case of the starfish, it can regenerate it self from one limb so long as there is some of the body of the starfish still attached. Echinoderms have an open circulatory system. There are no blood vessels present, the blood mixes freely with other body fluids and is pumped by a series of hearts. A hydraulic water vascular system aids Echinoderms in movement, circulation and "breathing," or more accurately, gas exchange.


Posted by

invert-xpert
at 1:43 PM
No comments: